Mini Marathon at Gaya club with Yaron Carmel – April 12, 2014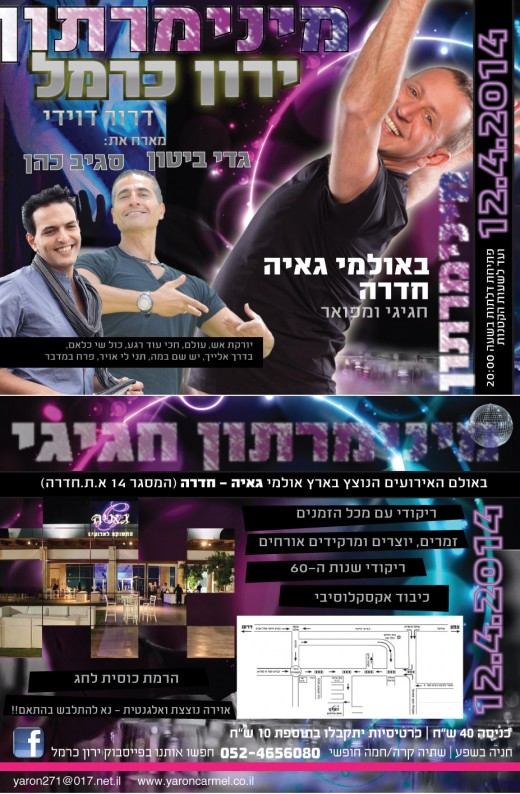 Just in case you are in Israel – you really don't want to miss this :
Yaron Carmel is hosting Gadi Bitton and singer Sagiv Cohen for a Mini Marathon of Israeli Dances throughout the ages.
12 April 2014 from 8pm to the small hours of the morning at Gaya Club, Hadera, Israel (map link below)
For this glamorous yet classy venue please dress to impress.
Entrance, including refreshments: 40 NIS.